You are all welcome to join us at the Security Forensics Training at the EGI conference, which will take place in Amsterdam from 6th to 8th of May 2019.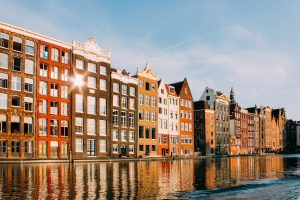 The Security Training will address aspects of the recent Service Security Challenge run against the EGI infrastructure, SSC-19.03. The intended audience for the training includes system administrators and security contacts, as well as Federated Cloud users operating services connected to the internet. The participants will get an introduction to the basic forensic techniques needed to successfully respond to the simulated attack mounted during SSC-19.03. The attack was designed to allow the responders to find a set of artifacts by applying a range of forensic techniques of increasing complexity. In the hands-on session, the participants will be provided with a VM infected with the 'malware' used in SSC-19.03. They will then be guided through the methods necessary to solve the challenges built into the simulated attack.
Registration ends on the 19th of April and no onsite registration will be possible, so hurry up and register today. We are looking forward to seeing you in Amsterdam.